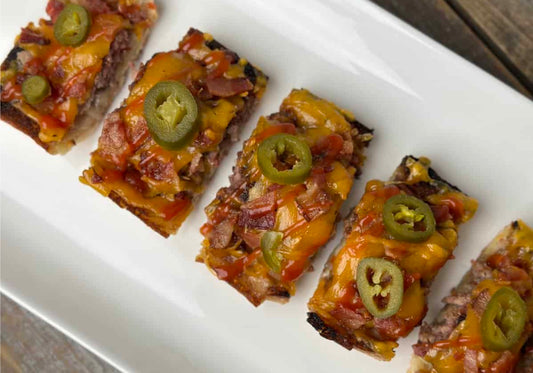 Bacon Cheeseburger Stuffed Bread stands as a fantastic option for a hassle-free weeknight dinner or an ideal appetizer that is bound to leave your guests craving seconds.
View the recipe
Indulge in the revelation of Bacon Wrapped Burger Stuffed Onion Rings - the BBQ delight you never realized was missing from your life until this moment! Every savory bite is...
View the recipe
Indulge in a BBQ masterpiece that combines the best of both worlds – the Grilled Pizza Burger. If you're a fan of both pizza and burgers, this is a...
View the recipe